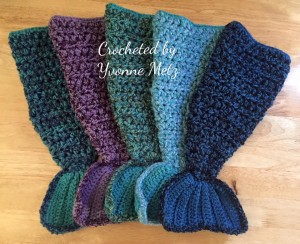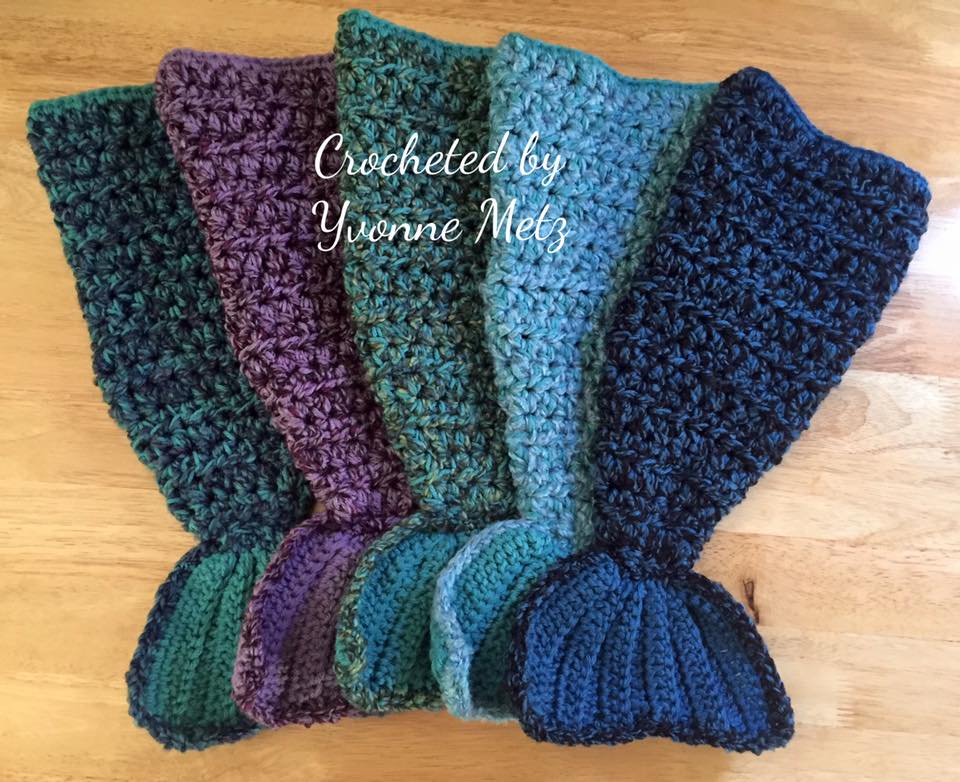 So here are my 18″ Doll Size Mermaid Tails I created!  I was totally inspired by MJ's Off the Hook Creations as I mentioned in another post! I LOVE how fast as easy these are to work up!  I've had some of crochet friends test the pattern for me and made a few changes and it's ready!  So here is it FREE for all my "Hookin' Friends" to enjoy! 18 inch Doll Mermaid Tail Blanket Pattern  If you have any problems loading it from here please let me know.
These will fit an American Girl doll or any 18″ Doll plus I'm sure it will for sure fit those little blessings that decide they want to come into the world just a little sooner they are suppose to!
Don't crochet and want to Order? Check out my Etsy Shop Link to the right. Order a matching one for your "Sweet Little Mermaid" how cute to have matching ones!  I've added many new sizes to my shop. I've got new colors coming too!
Thanks for stopping by and I'll be sharing some more goodies very soon!
Happy Craftin',
Yvonne Metz
Vista, Ca.