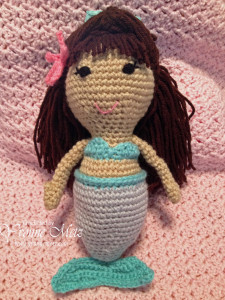 So as promised here is the 2nd Mermaid Doll I made!  I really  like how she turned out too!  She's absolutely perfect!
These are very addicting to make I do have to admit!
This is paid pattern which you can get HERE – It's super detailed and has awesome pictures to follow.
A lot of hard work went into this pattern. It takes so much time to make sure written patterns come out right!   Below is a side view picture!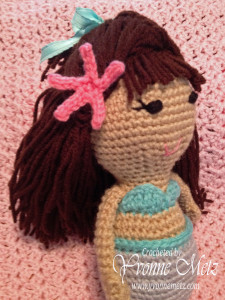 Here is a side view – Don't you just love the "Star Fish" in her HAIR?????  It's a great touch!
Well until next time thanks for stopping by!
Happy Crafting,
Yvonne Metz
Vista, CA.