Hey t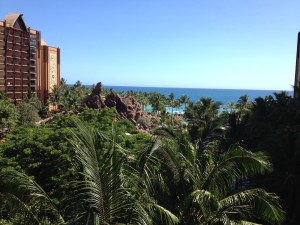 here Crafters!  I know I've been away from blogging but it couldn't be helped! It's been all about spending some "Fun in Sun" time at the beach with my Son, Family vacations and all that kind of good stuff before school is back on! Which here for us it's tomorrow!
My son will be a Middle Schooler! Yikes time sure flies!
For our family vacation this year we went to Hawaii and stayed at the "Disney Resort – Aulani" on the Island of Oahu! So much FUN!  This Picture above was the view from our room!
Talk about breath taking???  Smelling the beach air, hearing the waves, smelling the great food! Awesome!  We could see & hear everything from our room!
So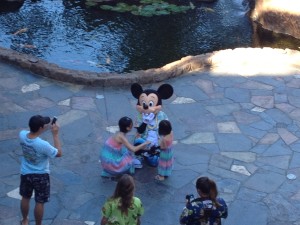 the next morning waking up and hearing all kinds of FUN stuff going on.
We open our door to this!!!
The had Character Breakfasts going on down-stairs!  HOW FUN!
Anyway, just had to share that real quick.
I'll be back to share a project I made that was on my "To Hook List' for awhile but just hadn't had the time to start it.
Thanks for stopping by and as always…..
Happy Crafting!!
Yvonne Metz