Happy I LOVE Yarn Day to all the "Knitta's & Crocheters" out there – Or do I dare say "Hooka's"??!!!  LOL!  So this was in the making – I absolutely LOVE making Crocheted Loveys! They are just so fast and quick to make up and just ADORABLE!  This is my latest! Stay tuned for more to come!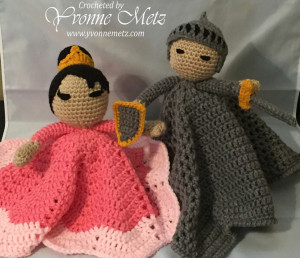 So I posted on Facebook yesterday about the Princess waiting for her night! The photo was super cute as he wasn't done yet!  Well I finished him last night!
I LOVE how he turned out! He'll also be available in my Etsy shop very soon along with more options.  I'm having a blast making these up. Need more Princesses, Knights….hmmm how about a Prince? A little competition huh? LOL!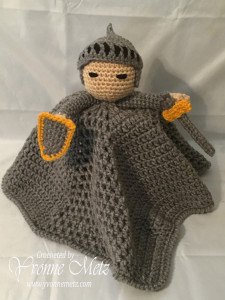 I'll post a few other projects that I am working on tomorrow.
So for now thanks for stopping by and as always,
Happy Craftin',
Yvonne Metz
Vista, CA.