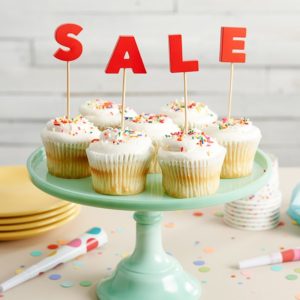 If you haven't tried a Craftsy On-Line Class you should and with 50% off it's the perfect time! They are pretty Awesome whether you want to learn to Crochet, try Cake Decorating or even a Sewing a Class….Now's the time to try it! The most Popular classes are 50% off until May 21st, 2016.  CLICK HERE to take you to the Website!
I have to say that when I started to want to learn how to do Amigurumi I took a class from Stacey Trock. It's an Awesome class and what I like about them is that you have access for LIFE! You can ask questions and they'll be answered!  The community is awesome too!  The BEST thing I LOVE about it??? You can watch whenever you want to!
As you've seen from some of my other posts I have started sewing – one of my classes that was in my Wish List is 50% off and YES I'm taking it! Can't wait! I'll show you the projects I make very soon!
As always thanks for stopping by and Happy Crafting!
Yvonne Metz
Vista, Ca.
**This post contains an Ad Link with Craftsy**