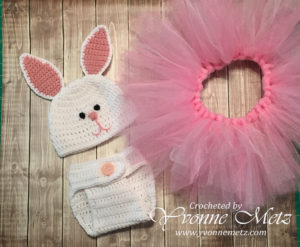 Hi Crafters!  I know Easter has come and gone BUT I just had to share this cute little Outfit I made for a special little lady!
This is my 1st time making a Diaper Cover set and a Tutu! I am SUPER happy with how this came out!
I will for sure share the photos with that cute "Little Lady" in this outfit!  It fit her perfectly!
Below is the photo showing you the back of the outfit!  I honestly don't know why I waited so long to make this Diaper Cover Outfit it was extremely easy to make and as I show you more in the next few days they are also extremely ADDICTING too!
This  pattern was shared freely from RepeatCrafterMe website!  Her patterns are super easy to follow and she's got TONS of them!  As always, thanks for taking the time to stop by my blog and if you have any questions please feel fr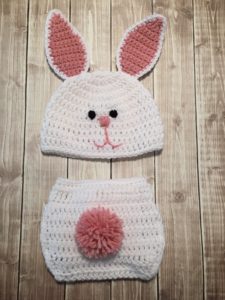 ee to leave a comment!
Thanks for stopping by and Happy Craftin',
Yvonne Metz