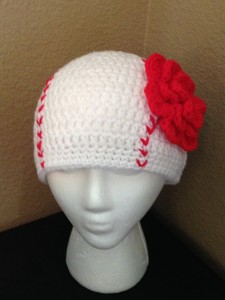 Hello Crafters!
Can't believe Spring is here! Sorry to have been MIA it was a super crazy busy end of 2014 and didn't stop at the beginning of 2015!
I wanted to share a few things I've been working on. This time of year is when Baseball starts in my house so let's just say "It's all about that BASE" for sure!
I had an order for a Baseball Hat and soon I'll have some in my Etsy shop!  Will post more little peaks on what I'm working on a little later too!
Love how this turned out! Below is a close up of the flower on the hat!  Isn't the button just way to cute!
Anyway, thanks for stopping by and as always……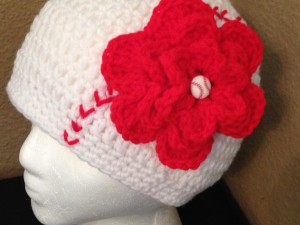 Happy Craftin',
Yvonne Metz
Vista, Ca.