I'm baaackk…..Told you I'd be back sharing my latest creation!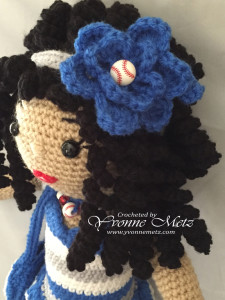 I was inspired to make my Doll by many Doll Makers but I have to say the 1st doll that inspired me was from a gal named Aniqua Wilkerson from "My Kinda Thing" on Facebook then I saw another doll from Dee Dee from "Off D'Hook Creations" also on Facebook they both were such an inspiration to me as I hadn't done Amigurumi in years and seeing their creations got that creativity flowing and I pulled out a Bunny I had sitting around for awhile which you can see HERE!
Anyway seeing their Beautiful Dolls inspires this one!  I have to say I'm "Extremely Proud" of myself! I've been waiting to bring this girl to life for some time now! Before I introduce you I've got to say this – Besides the Shoes (The Crochet Crowd) & the Flower in her hair – I made her up as I went along!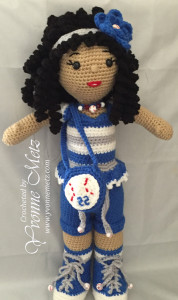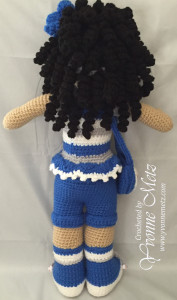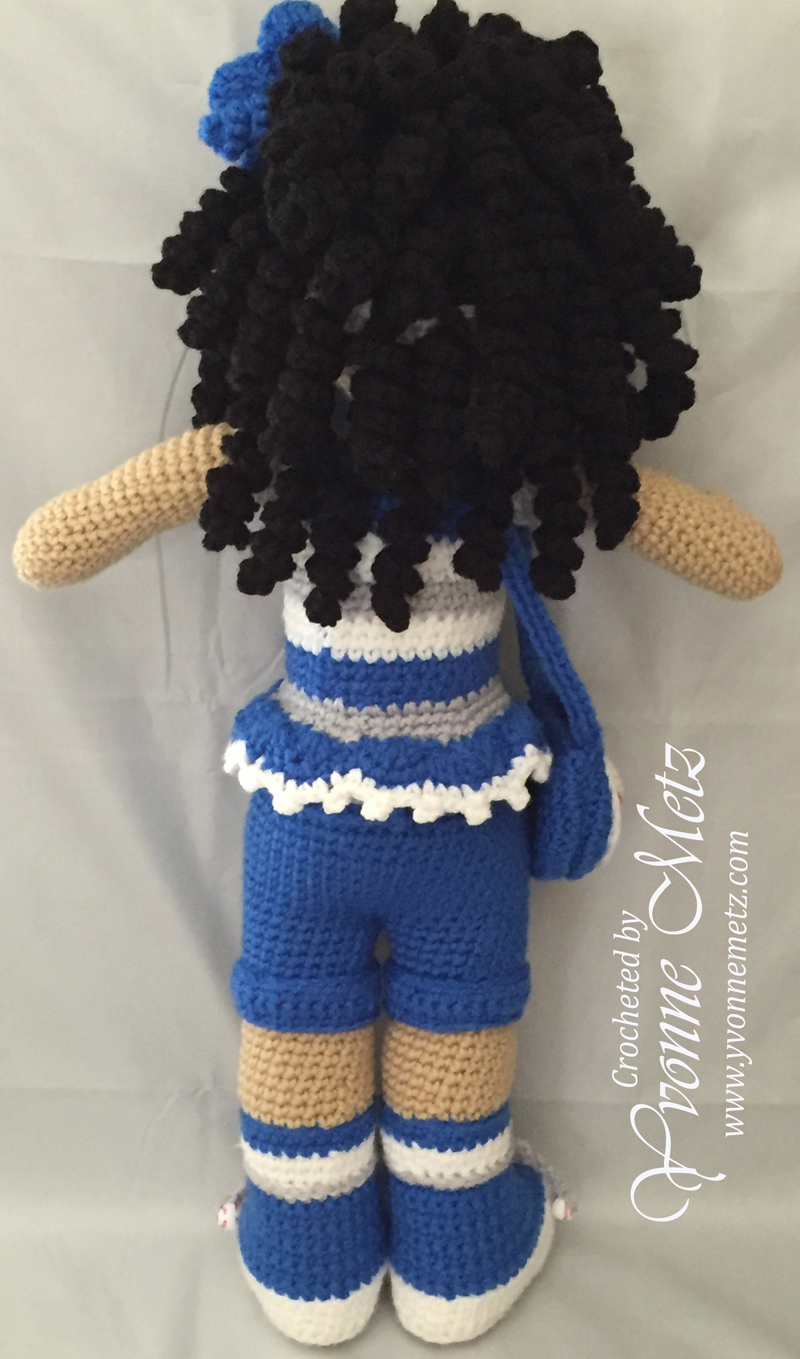 I am so Happy for you to Meet Yvette Monique -As you can see she's a Baseball Girl! As you can also see she's a Huge Dodger Fan and Loves #22 Kershaw! Her brother is a Pitcher and also Loves #22! She's super pumped and ready for her next game! She stands at approx. 19 inches tall! She plays softball herself and if you ask her she's got a great arm and runs like the wind! LOL!  Speaking of running like the wind I need to get running to get my son for his next Track Meet soon!  As always thanks for stopping by and who know maybe you'll get to meet her brother and some of her friends and YES they are ALL Dodger Fans!!  Feel free to share this post!
Happy Crafting,
Yvonne Metz
Vista, Ca.
Save