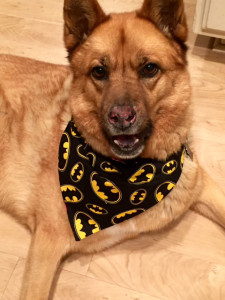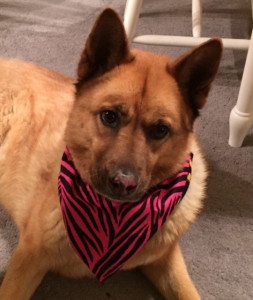 Hey Crafters,
So here's another quick and super easy project!
I'm getting ready to send this to my Daughter for her Dog and Cat. Had to use my 4 legged baby for a Model but looks like I'll have to make her one too!  I think this turned out really cute and I LOVE the fact that it's reversible.
My Model was actually being very patient. She really wanted her treat.
Below is another picture of the small one and the big one. I sure hope the small one fits the Cat. If not she can put it towards her back like a cape! LOL! I'm sure she will.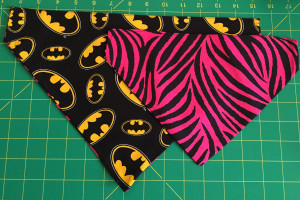 Their are endless fabric combinations for these! Easter, Fourth of July, Halloween, etc.. Oh yes MANY possibilities for sure!  I'm sure I'll be adding a few of these to my Etsy shop also.
As always thanks for stopping by and if you have any questions please leave a comment!  I've got some more things to share and a really cute crochet project I'm working on too!
Happy Craftin',
Yvonne Metz