Hello all and Happy 2016 – I have to say the last month of December was a blur for me!  I literally was bombarded with Mermaid Tail Orders ALL month LONG! OH and a craft fair at the beginning of the month too!  BUT I was able to get ALL my orders done!
Here are the 1st two that sold! These are Child Sizes in Lavender Blue & Ocean Tide!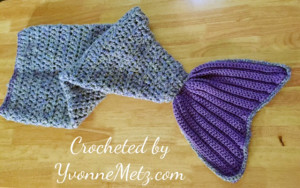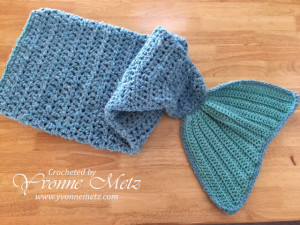 I'll share more a little later along with a Doll version I created using the same pattern. Which is from MJ's Off the Hook Designs. It's an AWESOME pattern which can be found on Ravelry.com. Also quick and FAST to make up.  Which is always nice! Well need to get my Xmas decorations put away so I'll have the rest of the day to play!  Thanks for stopping by and come back a little later as I'll be sharing more goodies and the Best Christmas Gift I got!
Happy Craftin',
Yvonne Metz