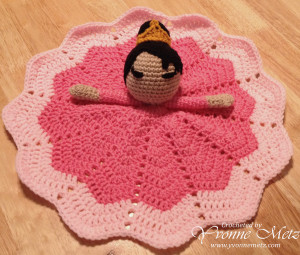 Happy Monday All!
Hope you had a great start to a new week! So I am going to share this new Princess Lovey I finished on Saturday!  I have to say these are pretty addicting!  I honestly Love Loveys!!!  Hope you like.
These will be for sale also –  if you are looking for something particular just let me know!  I've got some ideas for other ones!
Need to get back to my Mermaid set order!  Thanks for stopping by and as always….
Happy Craftin',
Yvonne Metz