Perf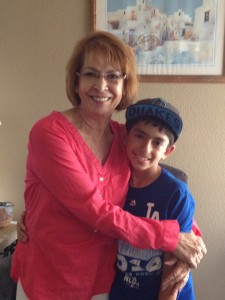 ect Crafting weather!  Well Ok, everyday is perfect crafting weather who am I kidding!  We for sure need the rain but as always it won't be enough!
Well I am finally finished with the last project I shared! I mean it's not like I was busy with my Son's 11th Birthday over the weekend or anything!
His actual Birthday was yesterday!  I have no idea where the time goes but I just wish sometimes it would slow down!
This is my Mom and him as we got back from the Movies. We saw Max and we really enjoyed it!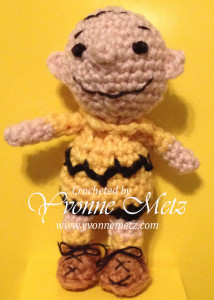 Anyway, I couldn't give more sneak peeks of my project as you'd of guessed right away! So without further ado – my latest Amigurumi project!
Yep Charlie Brown! I love PEANUTS & the Gang so when I saw this kit I just had to get it! Link is below if you are interested!
The kit comes with all the materials to make 3 projects – Charlie Brown, Snoopy and Woodstock. But the book has all the instructions to make 9 more characters!
LOVE this kit! Plus I also was able to get the Disney Classic Kit and I've got the Star Wars one next on my list PLUS a few of the other ones!  Well I've got another project that I've got to start and I almost did before I finished this one BUT I was good and finished up Charlie Brown first!  Thanks for stopping by and if you have any questions please feel free to leave me a comment or email me directly!
Happy Craftin!
Yvonne Metz
Vista, CA.