Good Morning all and Happy Saturday!!
Well Baseball is officially over for my son.  Bitter sweet buy this Mama needed a little break until it all comes around again in August!  So it's time for Fun in the Sun!  Well not so sunny right now actually a little foggy lookin outside!  But there's a nice cool breeze.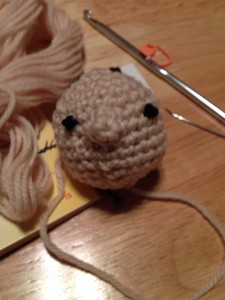 Anyway, here a quick peek at my latest project.  Yes another doll but not sure you can tell what it's going to be.  Since my last doll, which still doesn't have a name, I'm been just a tad bit obsessed with dolls. This one won't take as along though.
As always, thanks for stopping by and Happy Craftin',
Yvonne Metz
Vista, Ca.