Afternoon all! Hope everybody is having a wonderful Wednesday afternoon!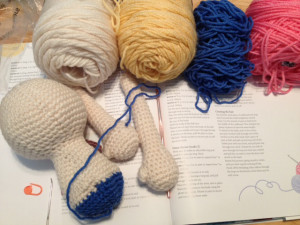 I had to take a small break from Hookin' to post my update as promised!  Here is what I've got so far!  Any guesses??? Comment below if you have a clue as to what it will be!
Need to grab a quick bite to eat then headed to a Ball game with my Son!
It's Beach Bag Give Away at Dodger Stadium so Yeah – I need another bag! LOL!  It's going to be a fun Mother & Son night at Dodger Stadium! Will share my Awesome bag later!  As always thanks for stopping by and……..
Happy Craftin,
Yvonne Metz