Good Morning & Happy Hump Day!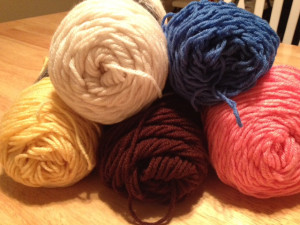 Well since finishing my last project I've been gathering all the yarn I need for my next one!
Here's a peek at the colors I'll be using! It's something I've been wanting to make for awhile now and I'm super excited to get started on it!
I'll post a little later with the progress I'm making!  Thanks for stopping by and as always….
Happy Craftin,
Yvonne Metz
Vista, Ca.