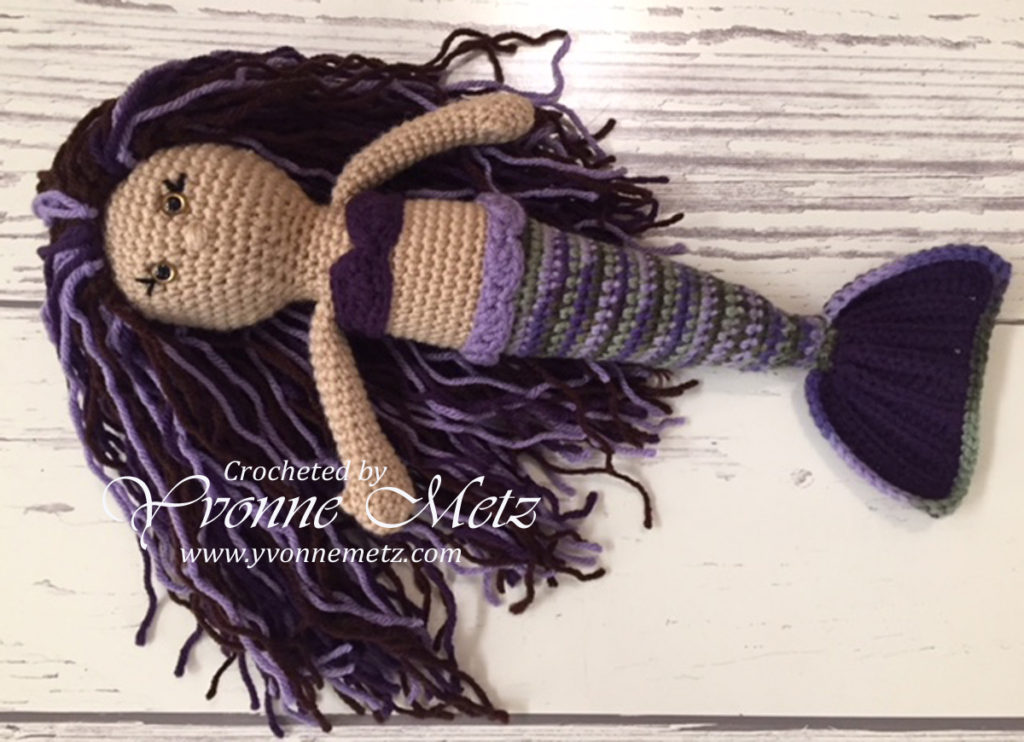 Wow….I had no idea how much work these CAL were! But I have to say so much FUN!!!  I'm super happy with how mine turned out! Love the variegated yarn that I used for this one! I see more Mermaids coming.
Here's the 3rd and Final Video for this Mermaid Crochet a Long!  Make sure watch til the end as you'll see the Sneak Peek of the next Doll Crochet a Long. So CUTE!  Please don't hesitate to ask any questions!  Again if you'd like to share and aren't in our FB Group message me and I'd love to see it and share here on my Blog!
As always thanks for stopping by and Happy Craftin',
Yvonne Metz
Vista, CA.